93 years after the Chicago-founded department store Marshall Field's first instituted the practice of a bridal registry, we have decided to implement a 21st Century iteration of this concept in the form of a charity registry.
If you are moved to celebrate our love with gifts, in lieu of giving to us, we'd appreciate a donation to one of many worthwhile causes in which we believe. Below are some of the organizations that we support, whose causes range from civil issues to healthcare and humanitarian concerns.
We deeply appreciate your love, support, and understanding of the things that are important to us. Thank you for your generosity on our behalf.
Planned Parenthood is one of the nation's leading providers of high-quality, affordable health care for women, men, and young people, and the nation's largest provider of sex education. Planned Parenthood also works with partner organizations worldwide to improve the sexual health and well-being of individuals and families everywhere.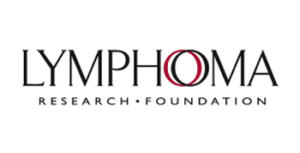 The Lymphoma Research Foundation (LRF) is the nation's largest non-profit organization devoted exclusively to funding innovative lymphoma research and providing people with lymphoma and healthcare professionals with up-to-date information about this type of cancer. LRF's mission is to eradicate lymphoma and serve those touched by this disease.
This is a brief overview of The Kidney Cancer Association (KCA), a charitable organization made up of patients, family members, physicians, researchers, and other health professionals from around the world. It is the world's first international charity dedicated specifically to the eradication of death and suffering from renal cancers. It is also by far the largest kidney cancer charity, with members in more than 100 countries. We fund, promote, and collaborate with the National Cancer Institute (NCI), American Society for Clinical Oncology (ASCO), American Urological Association (AUA), and other institutions on research projects. We educate families and physicians, and serve as an advocate on behalf of patients at the state and federal levels in the United States and globally.
We are Doctors Without Borders/Médecins Sans Frontières (MSF). We help people worldwide where the need is greatest, delivering emergency medical aid to people affected by conflict, epidemics, disasters, or exclusion from health care.